POSpulse und Streetspotr join forces: Europe's leading mobile crowdsourcing provider is formed
POSpulse and Streetspotr, the two most influential crowd-based market-research companies in Germany, Austria and Switzerland create the largest mobile shopper panel in Europe, with over 800,000 of their own shoppers and consumers.

Combining technology and crowdsourcing expertise with analytics and industry knowledge

Vision: POSpulse as a leading agile shopper and consumer feedback platform
Berlin/Nuremberg, 20. November 2018
POSpulse and Streetspotr are joining forces and will therefore be working together under one roof. As a result of the merger of the two crowd-based market-research companies, the number one company in the German-speaking market and at the same time one of the leading crowdsourcing providers for shoppers and consumers worldwide is emerging. In the future, the communities of both companies will join forces in the app of Streetspotr and will serve customers under the brand POSpulse. This will create a panel of more than 800,000 of their own shoppers and consumers in 25 countries in EMEA – one of the largest of its kind. This will result in more jobs for the community. Customers of the merged company can, in turn, look forward to even faster answers, technological advancements and increased cost-efficiency.
Europe's largest community meets concentrated trade expertise
As Europe's first crowdsourcing provider for insight generation, the strengths of Streetspotr are primarily the technology of the app as well as the building and maintenance of the community of more than 700,000 shoppers. Since its inception, however, POSpulse has been focusing on commercial expertise to deliver high-quality analytics to its customers. By combining this expertise, Europe's leading company for shopper and consumer feedback is emerging via mobile crowdsourcing. The former competitors are bringing international clients such as Ferrero, Mars Petcare, Reemtsma, Burger King, Duracell and Ubisoft into the merged company.
"With Streetspotr, we're adding Europe's technology leader in terms of app-based insights generation. Expanded by one of the largest shopper panels yet, we consider this an ideal basis to – as an integrated team of both companies – provide our customers worldwide in the future with even faster and more cost-effective insights with which they can specifically improve the marketing of their products", says Dominic Blank, founder and CEO of POSpulse.
"The advancement of our technology has always been an important component of our vision: we are happy to be able to offer our customers a market-leading, highly scalable, state-of-the-art platform due to the resulting synergy. Thanks to POSpulse's extensive, shared database and market and analysis expertise, customer needs and market changes will be taken into account more optimally and evaluated automatically. What belongs together comes together", confirms Dorothea Utzt and Werner Hoier, both co-founders and CEOs of Streetspotr.
Insights from different countries at the touch of a button – united in one platform
In addition to their own panel, further, global panels will be integrated and existing partnerships with well-known market researchers such as Nielsen, GfK and Kantar will be developed. The merger with Streetspotr is another big step in establishing the company as a leading shopper and consumer response platform for industry and commerce. In the future, customers will be able to initiate their studies themselves at the push of a button and at the same time implement them in different countries. The data is enriched with robust benchmarks for comparison with other companies and concrete success factors that enable targeted optimisation and predictive analyses - supported by machine learning. This provides an insight into customer needs, not only at the POS, but always and everywhere – almost in real time. The investors of the two companies, amongst other HTGF, gave fresh capital to reach all these goals. "With the generated data, we enable companies to react even faster to market changes, which is extremely important, especially in times of increasing digitalization", says Blank.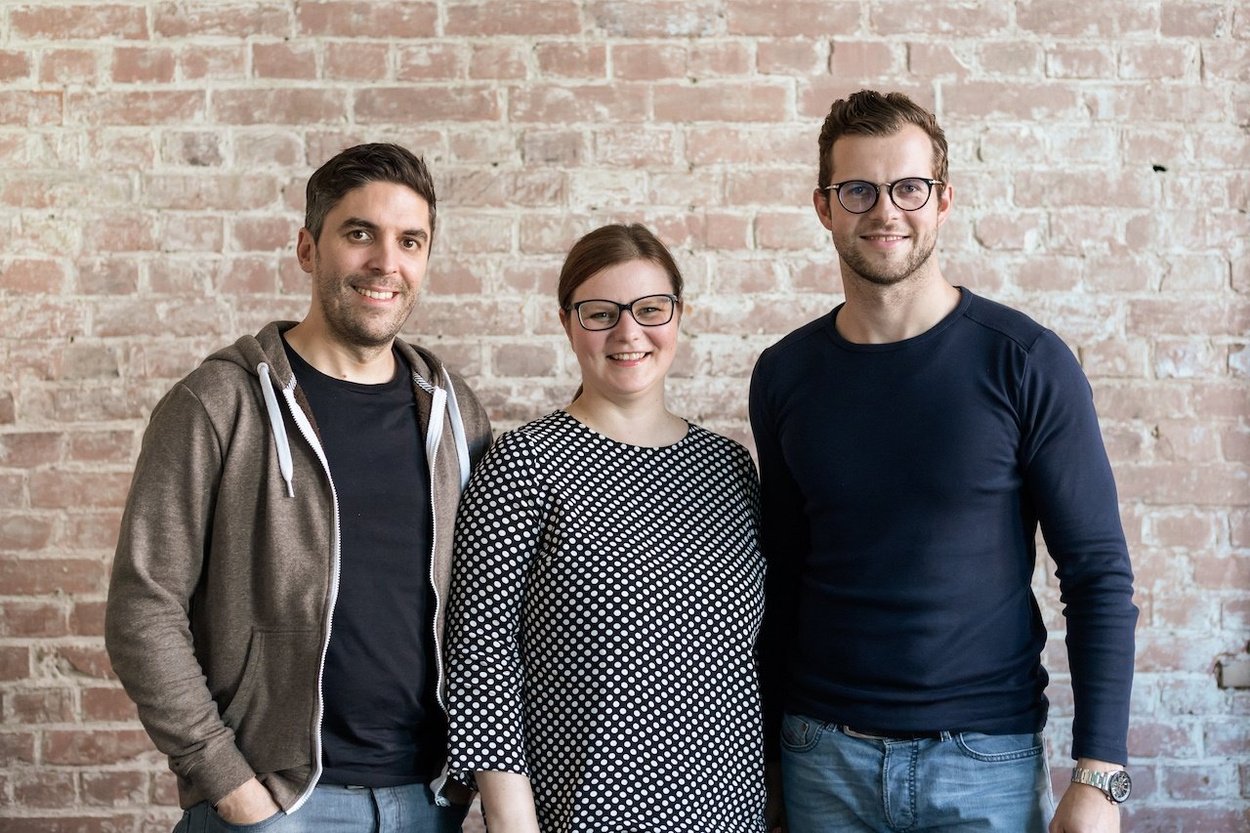 Werner Hoier und Dorothea Utzt (Founders Streetspotr), Dominic Blank (Founder POSpulse)